Fall-Winter Drop in Projects at Whole World Arts
09/29/2021 02:30 PM - 01/03/2022 06:00 PM ET
Category
Youth Classes + Workshops
Location
Whole World Arts
MarketFair Mall, 3535 Route 1
Princeton, NJ 08540

Summary
We invite you to choose from our many fun drop-in art making projects at our MarketFair location. Projects are self-guided and allow you to work at your own pace!
Drop-In projects available:
Wed.-Thurs. 2:30 - 6:00 pm
Fri. 1:30 - 6:00 pm
Sat. 12:30 - 4:00 pm
Description
Projects to choose from:


Project 1: Acrylic Drip on Glass Simple tasks of dripping, squiggling, smearing and squishing paint excite our senses, drawing attention away from worries and stresses of the day. Relax with us during this fun session and go home with colorful glassware to keep or gift. You choose the vase or wine glass, set up your palette of colors and then "smush it" to create a personalized piece. Suitable for all humans creating as they are able. The suggested donation of $10 covers all materials.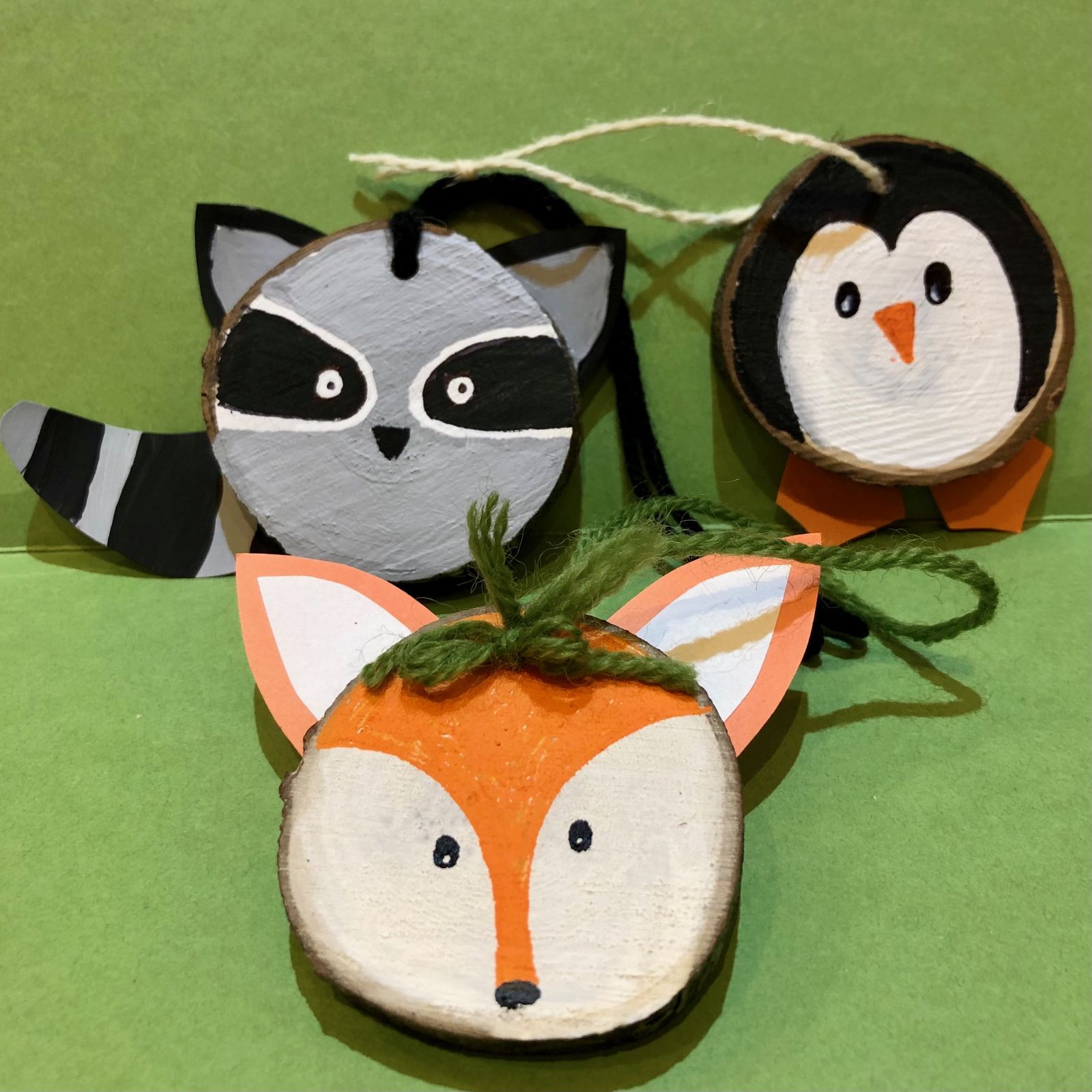 Project 2: Woodland Creature Ornament Create a cute woodland creature of your choice and paint on a natural wood piece to string and hang on a tree for the holidays or simply hang for some cheer! All ages are encouraged to relax and play! This is a self directed activity, so you can take as much or little time as you can spare. All materials are supplied and will be ready to go when you arrive. We are here to help if you need us! $5 per ornament may be paid in advance or in-store.






Project 3: Face Mask Painting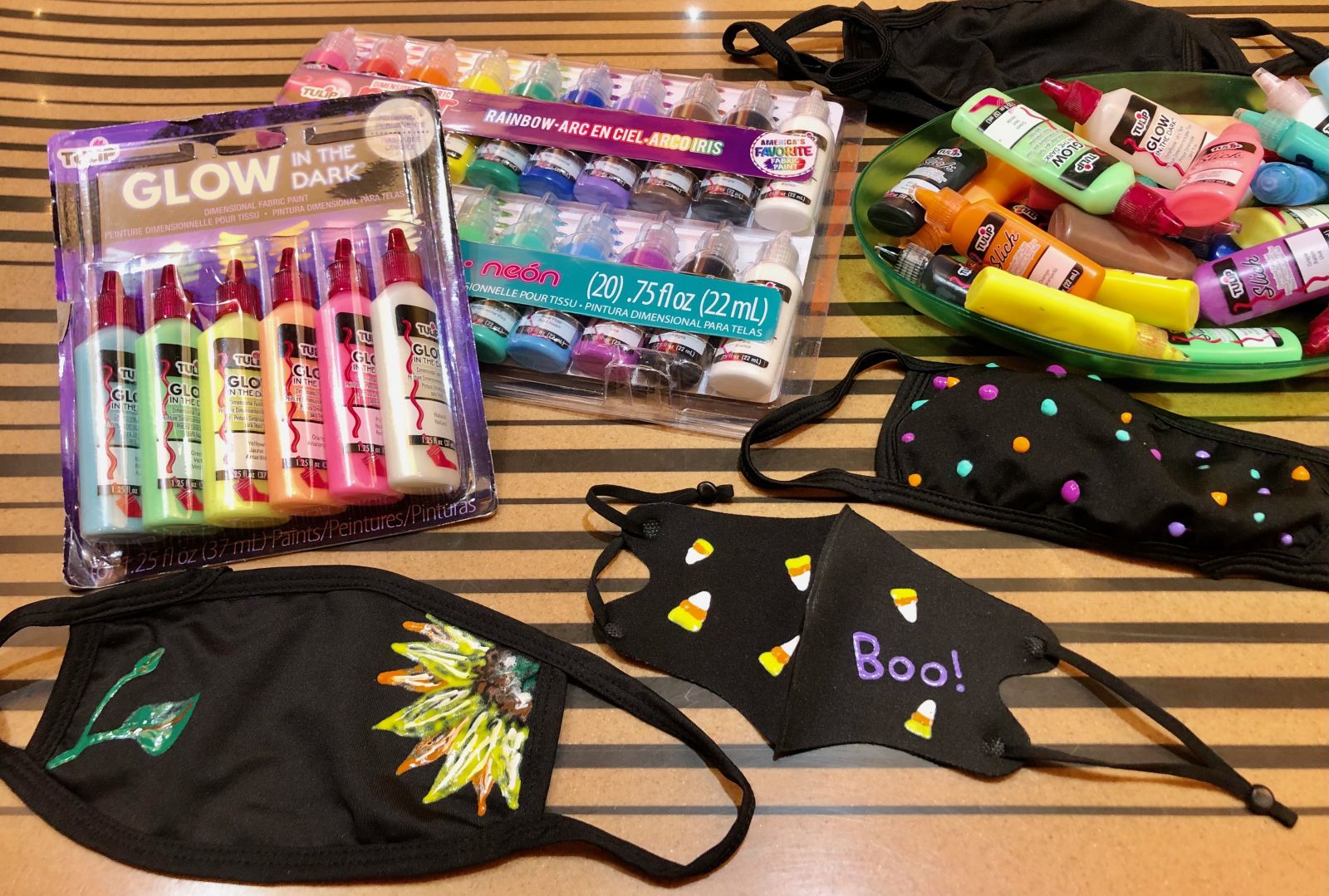 We all need them, why not make your face covering express what's behind it? We supply the adjustable black cotton mask, a variety of fabric paints, and some visual suggestions for your self-directed design. $5 donation per maker covers these materials.







Project 4: Pine Cone Tree Create a colorful tree using ombre shades of acrylic paint or a pearls-on-snow effect. Composed of a combination of natural and artifical supplies, jazz up your home decor with your own grove of these cute trees! $5 donation per item covers these materials.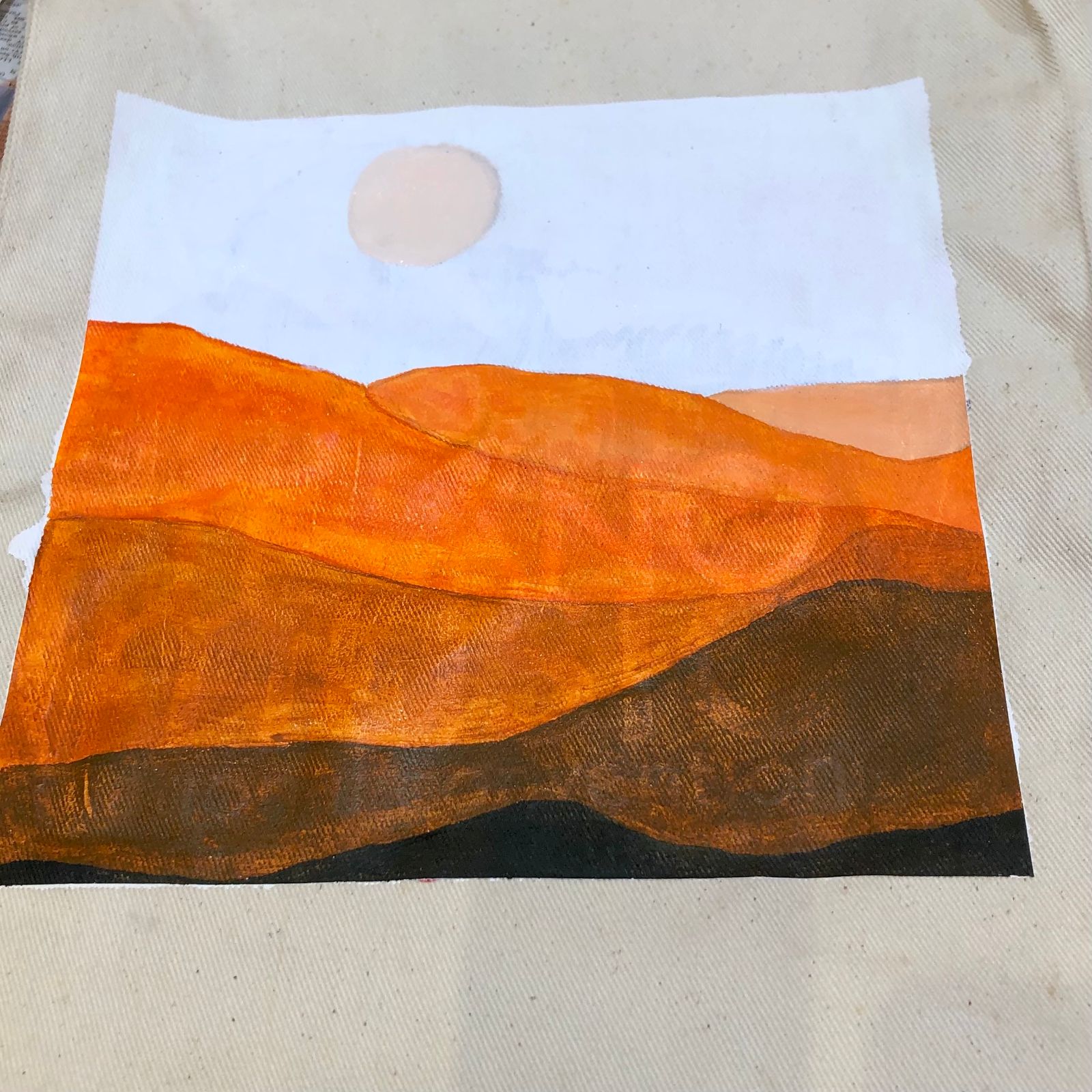 Project 5: Paint your own Tote-bag Create a one of a kind totebag to show off your unique style! Painting is done on a natural canvas bag with acrylic paint. Get inspired with landscape, geometric and minimalist designs, we can help brainstorm some ideas to get you started! $20 donation per maker covers these materials.

More Projects coming soon!