Sunday: Playful Being: Creating from Presence Workshop [Teens 16+ & Adult]
04/03/2022 10:00 AM - 01:00 PM ET
Category
Adult Classes + Workshops
Location
West Windsor Arts
952 Alexander Road
West Windsor, NJ 08550

Summary
You don't need to think of yourself as an artist to explore this intuitive free-form art practice. Creativity and playfulness are at the heart of this workshop. Using embodied movement and breathing meditation, we begin by cultivating awareness and presence. Holding our brushes as friends, creativity moves through earth, air, body and brush, becoming something fresh on the page.... (click title for more info)

Teaching Artist: Hilary Peirce
Sunday, 10:00 am-1:00 pm
April 3
$117 per person

Workshop participants take home ...
- a hand-inscribed bamboo brush
- a collection of intuitive paintings
- A copy of the book: "Waking Up With Art"
- fresh insights and inspiration
- all creative supplies are included
Description
Creativity and playfulness are at the heart of this workshop. Using embodied movement and breathing meditation, we begin by cultivating awareness and presence. In this place of receptivity, we "get out of our own way" and allow creativity to happen on its own. Throughout the workshop, the guide offers contemplations and poetry to spark creative energy. The process flows freely allowing for the arising of joy, curiosity, insights and healing. Holding our brushes as friends, creativity moves through earth, air, body and brush, becoming something fresh on the page. Here we pause observing what existence has offered in the moment. Sharing, we continue together guided by our hearts. Materials are provided. Workshop participants take home a hand-inscribed bamboo brush, a collection of intuitive paintings, A copy of the book: "Waking Up With Art", fresh insights and inspiration, and all creative supplies are included. Participants will create 15 to 20 paintings.
Covid Protocols: Adults are now required to provide proof of vaccination or a negative Covid test taken within 2 days of the in-person event or class. Classes and workshops held in all spaces at the art center and Whole World Arts utilize an HVAC system supplemented with portable HEPA filtration systems. Fresh air is introduced whenever possible. Classes are spaced appropriately to allow 3 - 6 ft. of social distancing. Acrylic barriers are utilized, as needed. Mask wearing is strongly encouraged for all adults regardless of vaccination status, and required for all youth classes. All our staff and Teaching Artists have been vaccinated. High-touch surfaces are wiped down regularly using certified cleaning agents. Hand sanitizer is available in all classrooms. Youth visual arts classes have their own sanitized art supplies to be used.

About the Teaching Artist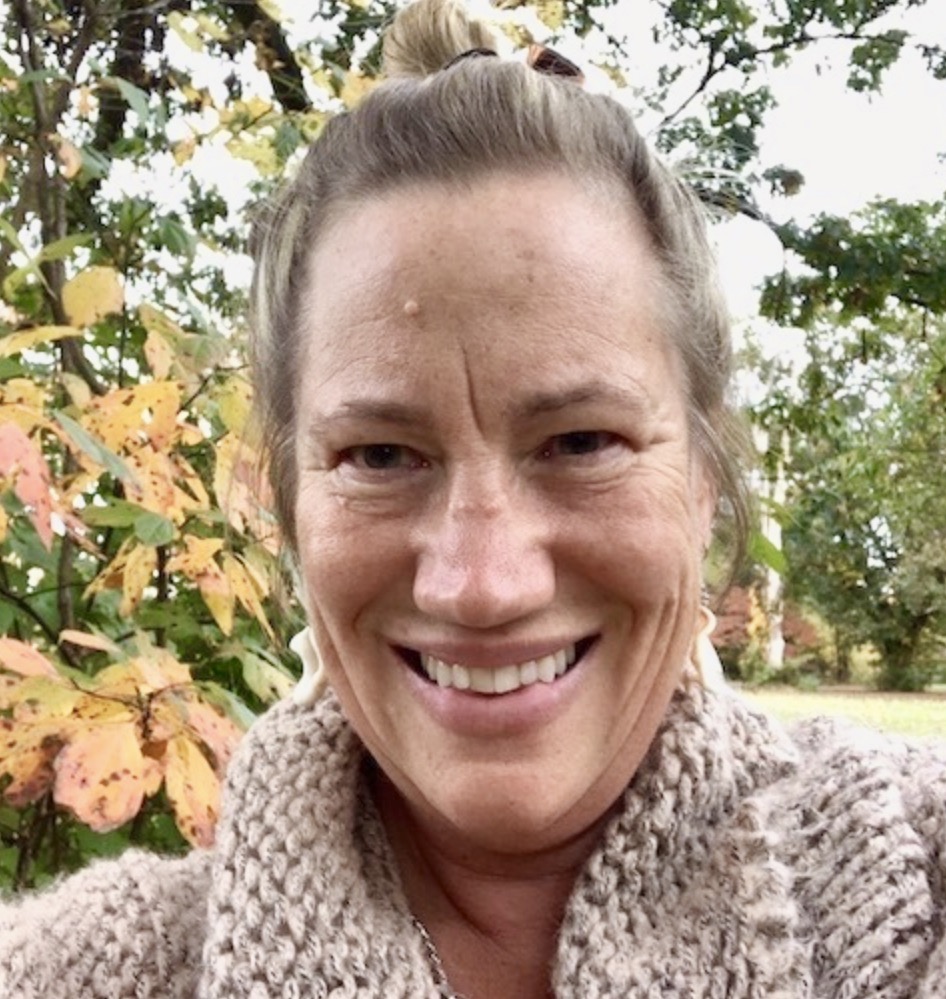 Hilary offers workshops and courses that integrate creative play with simple meditation practices designed to cultivate awareness and spontaneous creative expression. The workshops called, "Playful Being", are an extension of her own creative practice, which has evolved over more than two decades. The process includes the use of poems and contemplations to spark the creative impulse. It is available to people of all skill levels and offers an opportunity to reconnect with life and creativity in a way that nourishes and revives our spirit.

Hilary has a B.A. in Integrative Arts. Her artwork has been exhibited at the State Museum of Pennsylvania and other venues. She is the author of a book entitled: "Waking Up With Art", a contemplation of creativity as a spiritual practice. Her meditation and Dharma practices are supported by ongoing participation in retreats, training and courses to deepen presence and understanding. She is a graduate of the Mindfulness-Based Stress Reduction (MBSR) teaching practicum through the Center for Mindfulness at Jefferson University. She has traveled to India to study Tibetan arts and Buddhist culture.